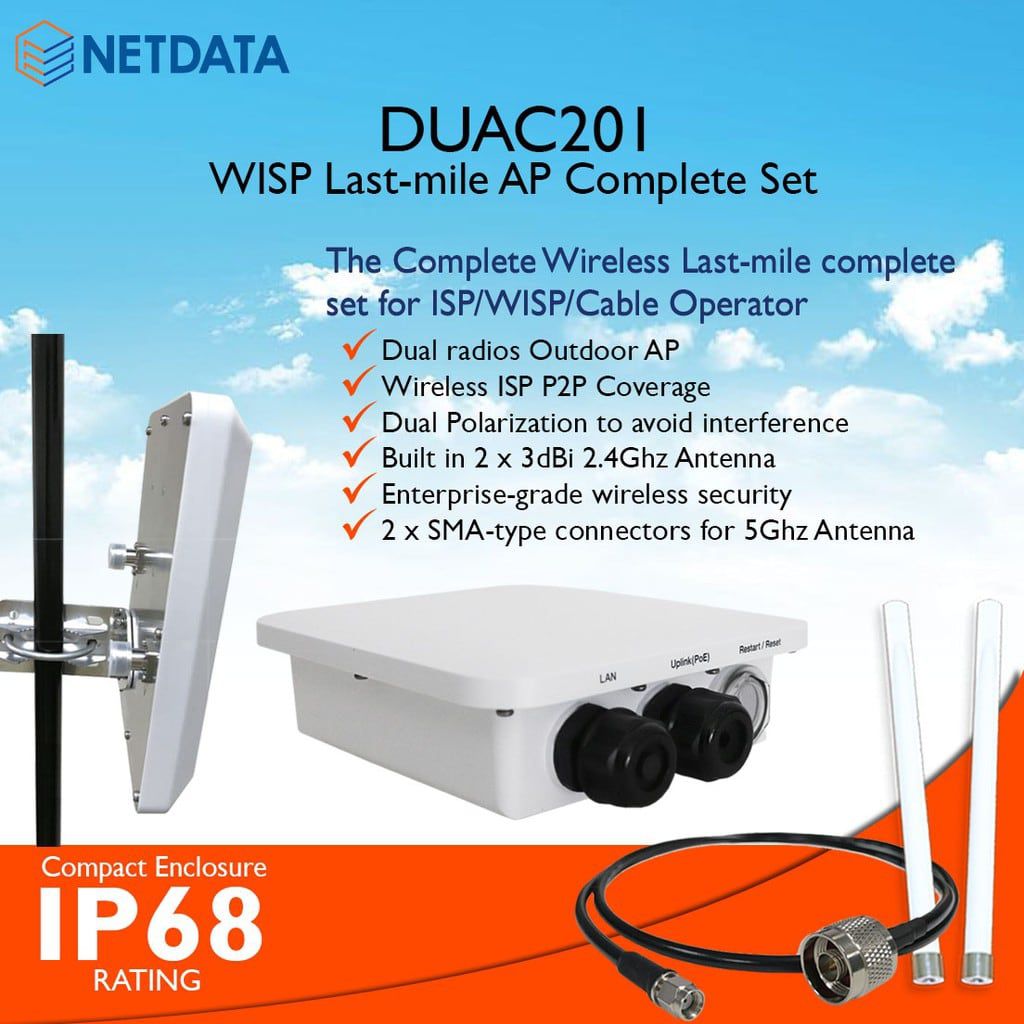 DUAC201
Distributed by, Prodatanet Inc. 
The Complete Set of Wireless Outdoor Access Point for ISP/WISP/Cable Operator
The e-Netdata DUAC201 is a concurrent dual-band 802.11ac outdoor access point ideal for providing outdoor Wi-Fi coverage and network access to equipment in remote locations such as IP video surveillance cameras. Featuring two 2x2 radios, the DUAC201 can simultaneously support up to 300 and 867 Mbps data rates in the 2.4 and 5 GHz bands respectively.
On top of that, with the standalone per user and per WDS bandwidth management features, DUAC201 can manage the user and WDS bandwidth more precisely and efficiently.